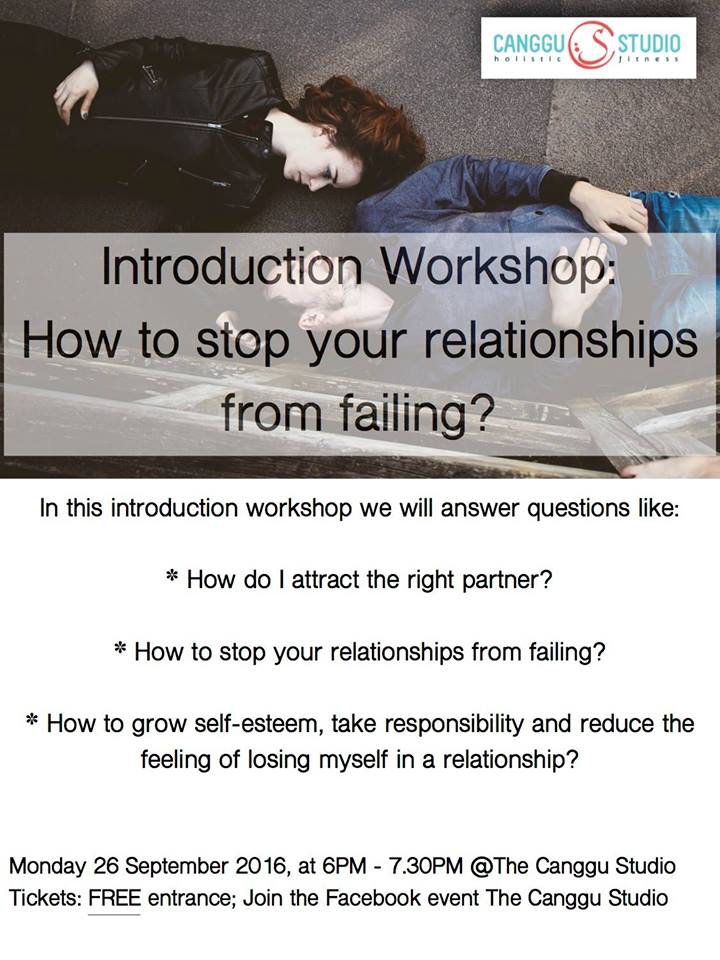 Event Details
After great succes with the workshop on 'How to find the right partner' last month, The Canggu Studio now invite you to the free follow-up workshop about 'How to stop your relationship from failing'.

Monday, 26th September 2016
6 PM - 7.30 PM
At The Canggu Studio
By Personal Growth Coaching
FREE registration

Here are a few questions to consider before you come:
* Would you like to know how to build self awareness and discover the steps to gain a healthy relationship with yourself?
* Would you like to know how to attract the right partner and have a satisfying relationship?

During the workshop we will answer questions like
* How do I attract the right partner?
* How to stop relationships from failing?
* How to grow self esteem, take responsibility and reduce the feeling of losing myself in a relationship?

Join and get clarity on these questions!