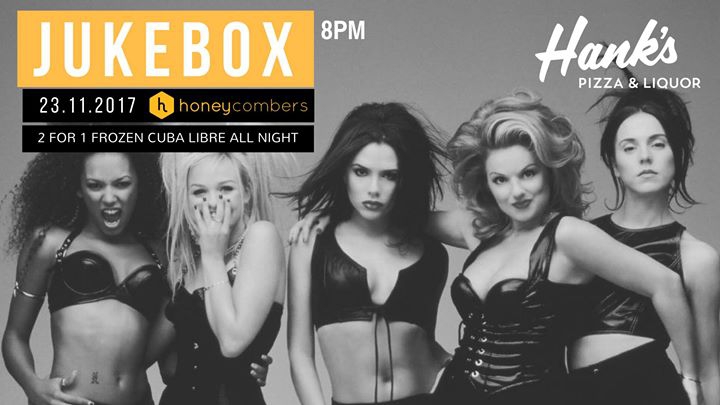 Event Details
We know we have a really significant rock and roll theme here at Hank's, but when it comes to Jukebox, we promised that any kind of music genres are welcome.
So when we asked the girls from Honeycombers Bali to do a Jukebox night, first name that came out was... yep, The Spice Girls!

Pip & Louise from Honeycombers Bali will be incharge of the music for an epic night of Spice Girls, Backstreet Boys, TLC, N*SYNC, Christina Aguilera & S Club - to name just a few legends from the 90s (plus some 80s & 00s thrown in for good measure).

2 For 1 Frozen Cuba Libre ALL NIGHT and awesome dance moves guaranteed, 90s attire optional (but highly recommended, they promise to give away shots for those who comes in with 90s attire).

This is a calling for all (tacky) pop fans out there!

See you on the D Floor!