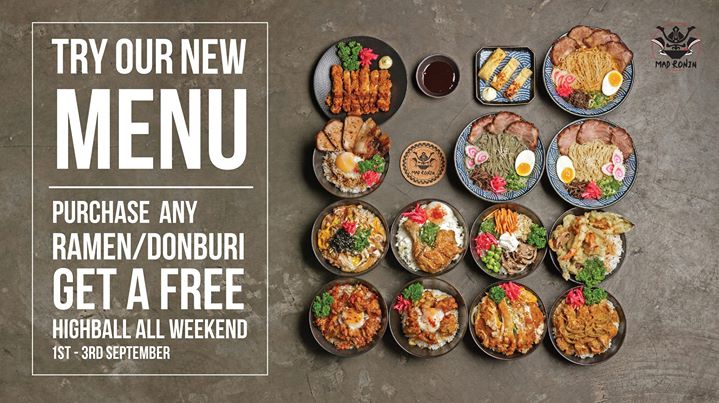 Event Details
Mad Ronin's menu just got a whole lot bigger and you're invited to try it!

Be the first to have a taste at Mad Ronin's new selection of dishes this weekend and get a FREE highball for every purchase of their Don/Ramen dish! YES! Be there or be a sad samurai!

HAWT A.F Ramens with Munchies to go along, Donburi Be Happy.