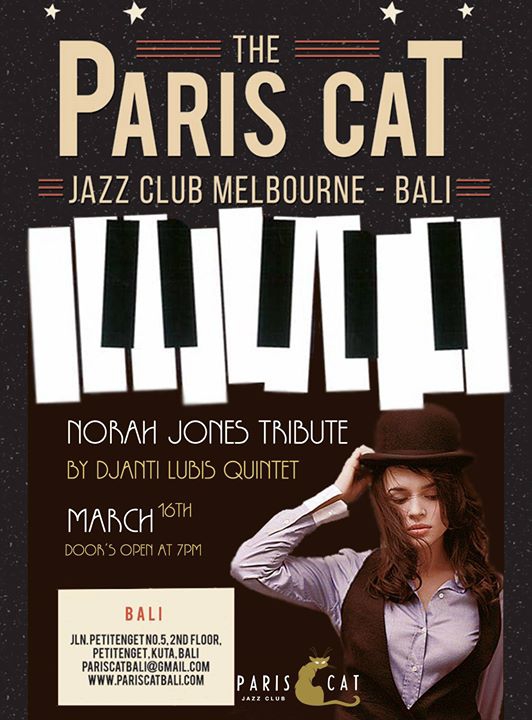 Event Details
A gorgeous, jazzy tribute to the otherworldly gifted songwriter and sultry chanteuse, Norah Jones!

Being greatly influenced by Norah Jones' songwriting and performing style for this special night at paris cat jazz club bali.
This performance showcases Jones' best tunes for you to sing along to.
Revisiting this soulful, evocative and bluesy show, Djanti Lubis Quintet are poised to unleash their musicality at the Paris Cat!