Top 5 Things to Do in Bali
Adventure
Dewy jungle palms & rippling sandy bays; the exotic allure of Bali is ever-present.
Our Top Experiences and Tours in Bali:
If youʻre booking your trip to Bali last minute, we have you covered. Below are some of the top tours and experiences!

Beautiful Bali, beguiling Bali, breathtaking Bali. Pepper a sentence with any number of synonyms and the same sentiment rings true: Bali is exquisite.

Despite being but a mere drop in the Indian Ocean, Bali's global stamp has only continued to grow. Enveloped in a blanket of history and tradition, padded by the cotton-wool warmth of the Balinese people, this tiny Indonesian province has amassed quite a reputation over the years. A Southeast Asian land adorned with verdant rice terraces, dewy jungle palms and rippling sandy bays, the exotic allure of Bali is ever-present.

However, unlike so many other tourist-saturated spots around the globe, in Bali life continues as normal: family compounds are maintained, rice terraces are harvested and temple offerings are laid. As if beautifully oblivious to the outside world, the Balinese remain immovable in their definitive identity.

So, for a place whose cultural depth knows no bounds, here are five different ways to soak up the beautiful Balinese spirit…

 

Author: Emily Wilson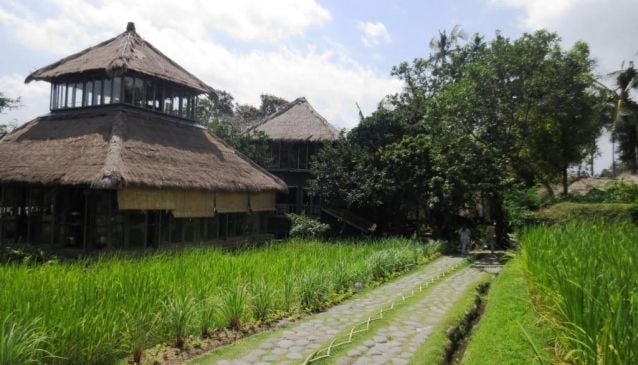 Graduated vistas of verdant crops highlighted in viresecent shades, the Balinese rice terraces are famed with good reason. Set amongst the misty skies and mountainous terrain of Ubud and Tegallalang, these ascending plains are the perfect place to begin an exploration of Bali. Whether it's a three-hour trek through the rugged wilderness, a lesson about Bali's enormous rice production (exports of 116,000 tons per year after providing for its own needs), or simply a way to admire the staggering scenery from new heights, you will have grasped a little piece of the Balinese puzzle.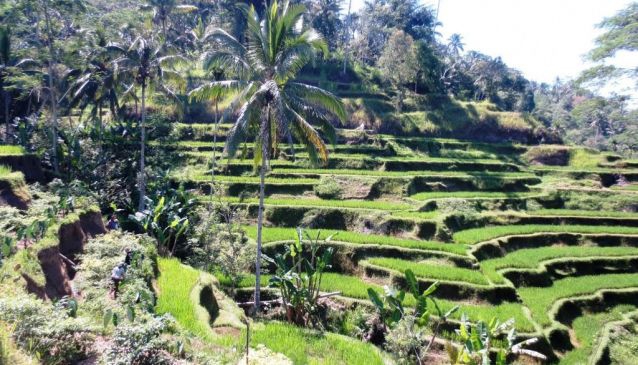 With latent activity smoldering just beneath the surface of its cavernous crown, few can miss the towering vision that is Mount Batur. Bubbling away quietly as an active volcano should, this sizable landmass has become a prominent Balinese attraction. Daily tours offer invigorating sunrise treks to the top of the volcanic crater, delighting guests with sweeping vistas overlooking the picturesque Lake Batur below. The real treat of the tour, however (aside from a 2 a.m. wake-up call) is a special breakfast of steamed volcanic eggs. Watching your breakfast sizzle amongst the sporadic pulses of volcanic steam is certainly a different way to start the day.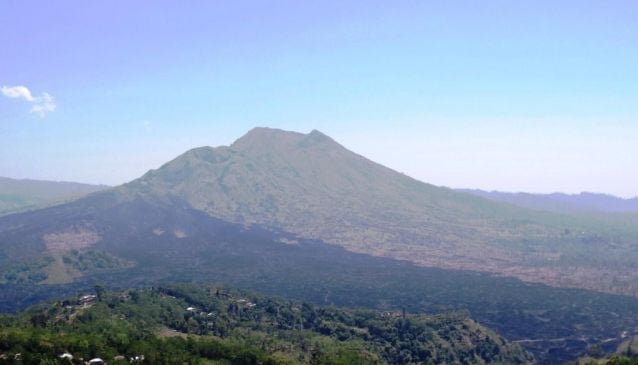 Though not native to the island, elephants have become somewhat of a star attraction in Bali. Brought over from Western Indonesia for jungle trekking, these Sumatran elephants can be found all around the island, in safari parks and elephant camps. Spending their days basking in sculpted lakes, ambling through botanical gardens and transporting travellers along lush forest trails, these gentle giants are a particularly special feature of Bali. For an entirely unique experience, we recommend visiting the popular safari park of Taro Village. Here, aside from the norm of feeding and forest trails, early-morning elephant bathing is offered. Oh yes, you know what this means…swimming with baby elephants. Amazing!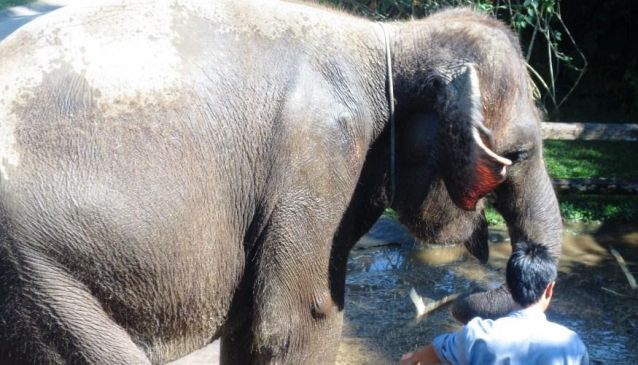 Food, glorious food. Never has this mantra been so apt as in Bali. Fragrant piles of softly-spiced rice, succulent meat and aromatic fish: any cultural exploration has to include a tour of Balinese cuisine. However, while the notion of eating your way through every dish on the restaurant menu might seem an inviting prospect, we suggest trying something a little different: a Balinese cookery course. Offered by several luxury hotels, such as Jimbaran Bay's plush Four Seasons Hotel, a cookery course is the perfect way to absorb the local culture. Starting with an early-morning market tour and blending seamlessly into several hours of interactive cooking, soon you will be garnishing all your dishes with 'Sambal Matah' - a tasty Balinese relish.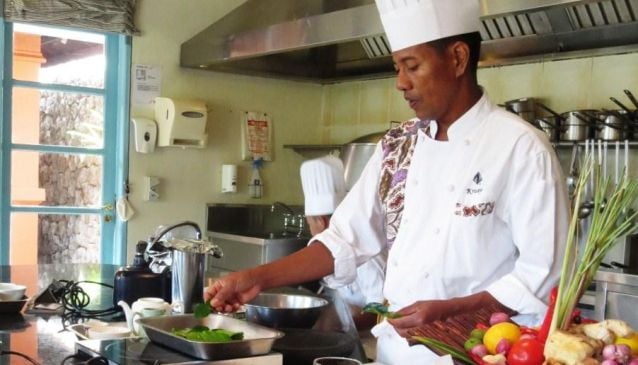 Worlds apart from the western privileges of space and privacy, the Balinese people live in tightly-knit communities known as family compounds. Built according to a spiritual axis centered on their Hindu beliefs, a tour of one of these traditional homes will tell you a lot about the Balinese people.
Consisting of a few modest structures, including a central shrine, sleeping quarters, kitchen and ceremonial pavilion, each compound demonstrates the traditional lifestyle intrinsic to local life. Here you will witness women assembling daily temple offerings, girls tending the compound farm animals and boys selling traditional 'Kopi Luwak' coffee. Just be sure to inquire about how they make the coffee before you take that fatal first sip. (The less said about that, the better....)!
Thanks to Emily Wilson for her views.