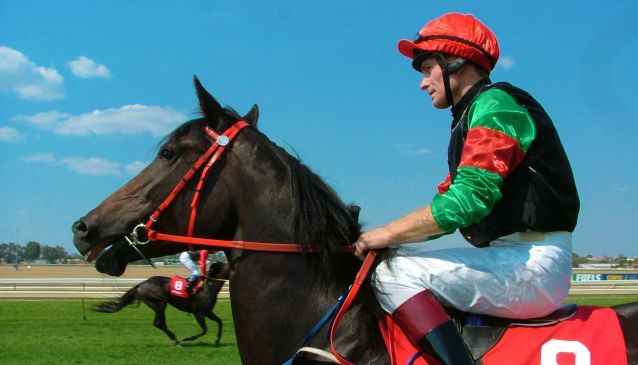 Melbourne Cup in Bali
Bali
Celebrate Melbourne Cup Day in Bali
Melbourne Cup Day takes place at the Flemington Racecourse in Melbourne, Victoria. It is one of Australia's most popular social and racing events, the first race being held at the Flemington Racecourse in Victoria in 1861. In 2013 there were 135 horses nominated for the race.
Because it is the main racing event of the year Down Under, more than 100,000 people usually attend Flemington Racecourse. Local races are held throughout Australia on this day and when the main race of the day occurs at the Flemington Racecourse, it is televised on screens at race tracks across Australia. The race is televised live to an estimated audience of 650 million people worldwide. Many folks stop what they are doing shortly before 3pm on Melbourne Cup Day to watch or listen to the main race via television, Internet or the radio.
It's like a typical British Ascot Day at the races, people dress up – many women wear their best or most colourful hats and dresses, and some participate in fashion parades on the field.
Many offices across Australia stop work closer to the time of the main race to celebrate the event. Activities include office parties that feature hat and dress competitions, staff lunches at restaurants and afternoon teas where a television is available so workers can watch the main race. Bets are made on this day – even those who usually do not bet try their luck with a small wager or entry in a sweep, a lottery in which each ticket holder is matched with a randomly drawn horse.
Not to be outdone, the newly refurbished Canggu Club in Bali is putting on a big event on the day, with a lawn party and a huge screen for members and friends to watch the race "live". Free Flow starts at 11am and entertainment continues till 8 pm. Champagne will be flowing and sure enough, some side bets may take place. There will be stiff competition among the ladies to see who is the best dressed. Other venues in Bali will offer a special party for Aussy punters unable to keep their eyes off the gee gees, maybe keen to know if their favourite pips the others to the Winning Post.
As Melbourne Cup Day is a public holiday in Melbourne, many people have the day off work. Other towns and cities in Victoria can have a public holiday or 2 half-day public holidays in lieu of Melbourne Cup Day. Although it is a legal holiday in only Victoria, it is observed in many towns and cities so there may be traffic congestion near race tracks in urban areas and parking may be difficult to find in these areas.
If you think the Canggu Club may be too crowded, alternative venues such as Meads in Bali will be covering the race live, at Tanjung Benoa (almost at the end of Jalan Pratama in Nusa Dua), also Cocoon Beach Club (at the bottom of Jalan Double Six, Legian) and Bali Equestrian Centre in Canggu area.
The first batch of 19 European runners has arrived in Australia ahead of the Spring Carnival meeting, including Melbourne Cup stalwart Red Cadeaux. Johnny Murtagh's Ebor winner Mutual Regard and Roger Varian's Ambivalent are said to be settling in at the International Quarantine Centre at Weribee following the long journey of approximately 30 hours, stopping off in Amsterdam, Sharjah and Singapore on the way.
The horses are being given some time to settle in to their new surroundings at Werribee and advance punters are looking forward to seeing them hit the track during the week.
Johnny Murtagh says: "There's a great mix of talent that has arrived and I definitely think we've seen horses that can fight out the finish of the Caulfield Cup, Cox Plate and Melbourne Cup.
"We've been reacquainted with some old favourites and we're most pleased to have Red Cadeaux lining up for his fourth straight Spring Racing Carnival, a record for an internationally-trained horse.
"Equally, we're excited to welcome back Dandino and Side Glance, who both performed so well last year, and highly-rated newcomers like Ambivalent, Mutual Regard and Protectionist."
A final shipment of European-trained horses arrived in Melbourne on October 11, with the likes of Adelaide and Cavalryman included in the trip. It looks like this is going to be an exciting day, even in Bali.
So get the date into your iPad, iPhone or where ever you keep important dates – Tuesday 4th November 2014. Estimated start time 12 noon in Bali. Runners and odds can be found here.