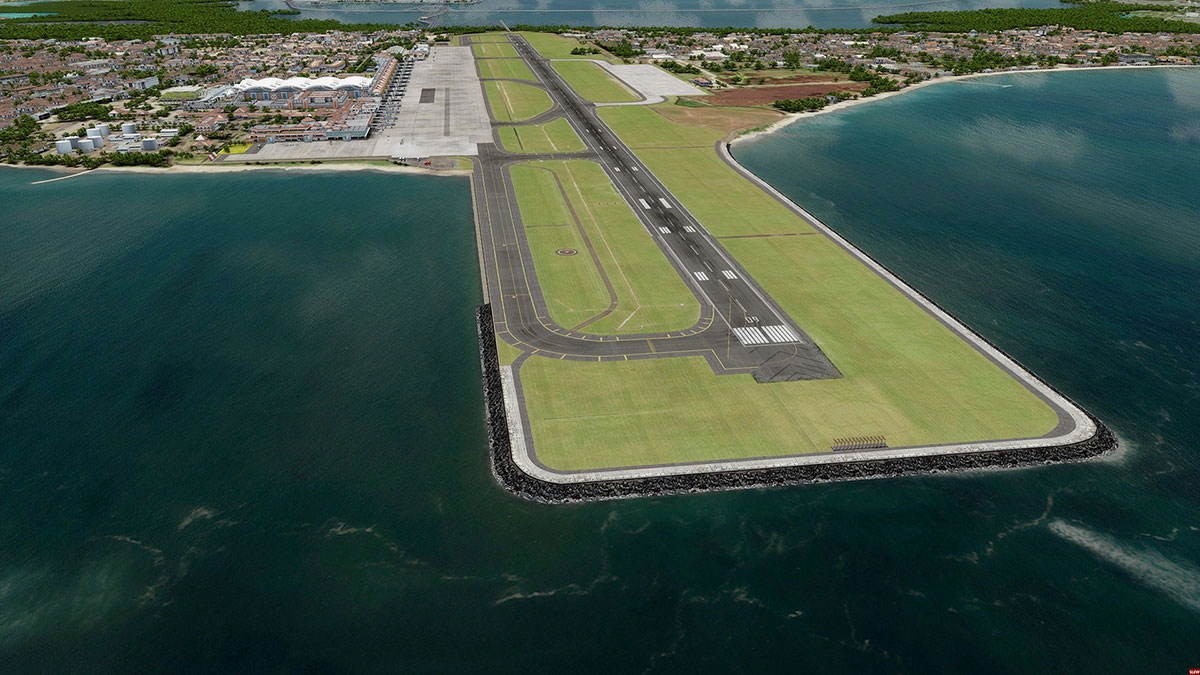 Visa Free Entry to Bali - Is Your Country On The List?
Editorial
90 countries now have visa free status. Check if yours is on the list?
In March 2015 Indonesian Immigration authorities announced that from April 2015 visas will be waived for citizens of 30 other countries, namely Austria, Bahrain, Belgium, Canada, China, Czech Republic, Denmark, Finland, France, Germany, Hungary, Italy, Japan, Mexico, Netherlands, New Zealand, Norway, Oman, Poland, Russia, Qatar, South Africa, South Korea, Spain, Sweden, Switzerland, United Arab Emirates, United Kingdom and the United States.
On June 12, 2015 the Indonesian Government announced that it formally waives visa requirements for another 45 countries for 30 day visits.
On September 19, 2015, Indonesian authorities released a list of additional countries and regions that would be eligible for visa free travel to Indonesia.
The Updated Visa Free list from October 2016
Tourists holding passports from the following 90 countries and territories are eligible to enter and remain in Indonesia without a visa for 30 days. The visa free facility does not allow the change into other permits or visa extension.
Algeria – Angola – Argentina – Austria - Azerbaijan
Bahrain – Belarus – Belgium – Brunei - Bulgaria
Cambodia – Canada – Chile – China – Croatia – Cyprus - Czech Republic
Denmark – Dominica – Ecuador – Egypt - Estonia
Fiji – Finland – France – Germany – Ghana - Greece
Hong Kong – Hungary – Iceland – India – Ireland - Italy
Japan – Jordan – Kazakhstan – Kuwait - Kyrgyzstan
Laos – Latvia – Lebanon – Liechtenstein – Lithuania -Luxembourg
Macau – Malaysia – Maldives – Malta – Mexico – Monaco – Morocco - Myanmar
Netherlands - New Zealand – Norway - Oman
Panama - Papua New Guinea – Peru – Philippines – Poland - Portugal
Qatar – Romania - Russia
San Marino - Saudi Arabia – Seychelles – Singapore - Slovakia - Slovenia
South Africa - South Korea – Spain – Suriname – Sweden - Switzerland
Taiwan – Tanzania – Thailand - Timor-Leste – Tunisia - Turkey
United Arab Emirates - United Kingdom - United States
Vatican City – Venezuela - Vietnam
Airports of Entry
Hang Nadim Airport
Juanda International Airport
Kualanamu International Airport
Ngurah Rai International Airport
Soekarno–Hatta International Airport
Seaport of Entry
Batam Center (Batam)
Sekupang (Batam)
Sri Bintan Pura (Tanjung Pinang)
Tanjung Uban
Visa on Arrival (VoA)
Nationals of the following 4 countries may apply for a Visa on Arrival for a length of stay of 30 days by paying US$35 at 20 airports, 23 seaports and the Entikong land crossing.
Andorra
Australia
Brazil
Libya
Entry points
Airports
Sumatra
Banda Aceh, Aceh - Sultan Iskandar Muda Airport (BTJ)
Medan, North Sumatra - Kuala Namu Airport (KNO)
Pekanbaru, Riau - Sultan Syarif Kasim II Airport (PKU)
Padang, West Sumatra - Minangkabau International Airport (PDG)
Batam, Riau Islands - Hang Nadim International Airport (BTH)
Palembang, South Sumatra - Sultan Mahmud Badaruddin II Airport (PLM)
Java
Jakarta - Soekarno–Hatta International Airport (CGK)
Jakarta - Halim Perdanakusuma Airport (HLP)
Surabaya, East Java - Juanda International Airport (SUB)
Yogyakarta, Yogyakarta - Adisucipto International Airport (JOG)
Surakarta/Solo, Central Java - Adisumarmo International Airport (SOC)
Bandung, West Java - Husein Sastranegara International Airport (BDO)
Semarang, Central Java - Achmad Yani International Airport (SRG)
Lesser Sunda Islands
Denpasar, Bali - Ngurah Rai International Airport (DPS)
Mataram, West Nusa Tenggara - Lombok International Airport (LOP)
Kupang, East Nusa Tenggara - El Tari Airport (KOE)
Sulawesi
Makassar, South Sulawesi - Hasanuddin International Airport (UPG)
Manado, North Sulawesi - Sam Ratulangi International Airport (MDC)
Kalimantan
Balikpapan, East Kalimantan - Sultan Aji Muhamad Sulaiman Airport (BPN)
Pontianak, West Kalimantan - Supadio Airport (PNK)
Seaports - harbours
Riau Islands
Batam - Sekupang, Citra Tritunas, Nongsa, Marina Teluk Senimba, Batam Center
Tanjung Uban- Bandar Bintan Telani Lagoi, Bandar Sri Udana Lobam
Tanjung Pinang - Sri Bintan Pura
Tanjung Balai Karimun - Tanjung Balai Karimun
North Sumatra
Medan - Belawan
Sibolga - Sibolga
Riau
Dumai - Yos Sudarso
West Sumatra
Padang - Teluk Bayur
Jakarta
Jakarta - Tanjung Priok
Central Java
Semarang - Tanjung Mas
Bali
Badung - Benoa
Karangasem - Padang Bai
North Sulawesi
Bitung - Bitung
South Sulawesi
Makassar - Soekarno-Hatta
Pare-Pare - Pare-Pare
East Nusa Tenggara
Maumere - Maumere
Kupang - Tenau
Papua
Jayapura - Jayapura
Border crossing overland
Entikong, West Kalimantan - Entikong Border Crossing
Visa before arrival
Nationals who are not eligible for visa free or VOA need to apply for a visa at an Indonesian Embassy or Consulate.
Nationals from 10 following countries require an approval from Immigration Office in Indonesia before travelling for Business, Tourist and Social Visits purposes (this policy is called Indonesian Calling Visa).
Afghanistan – Cameroon – Guinea – Israel – Liberia – Niger – Nigeria - North Korea – Pakistan - Somalia
Holders of non-ordinary passports issued by the following countries are allowed to visit Indonesia without a visa:
Afghanistan D S - Argentina D O - Austria D S - Azerbaijan D S
Bangladesh D O - Belarus D O - Bosnia and Herzegovina D S - Brazil D O - Bulgaria D S
China D S - Croatia D S - Colombia D O S - Cuba D O
Ecuador D O Sp - France D S - Georgia D S - Hungary D S
India D O - Iran D S - Kazakhstan D S - Kyrgyzstan D S
Macedonia D O - Mexico D O - Moldova D O S -Mongolia D O
Nicaragua D O S - North Korea D O S
Pakistan D O - Paraguay D O - Poland D S - Portugal D S Sp - Russia D S
Slovakia D S - Slovenia D S - South Korea D O - Sri Lanka D O -Suriname D S - Switzerland D S
Timor-Leste D O S - Tunisia D Sp - Turkey D S Sp
United Arab Emirates D S - Uruguay D O - Venezuela D S
D — diplomatic passports
O — official passports
S — service passports
Sp — special passports
General visa requirements
Passports must be valid for at least 6 months from the date of arrival and holder must have a valid return ticket. The immigration officer at the port of entry may ask the passenger to produce more documents, such as hotel reservation and proof of finances.