Out of Bali
Adventure
Want a Christmas with a difference?
Our Top Experiences and Tours in Bali:
If youʻre booking your trip to Bali last minute, we have you covered. Below are some of the top tours and experiences!

So you have looked ahead at the British and European weather forecasts for December 2014 to January 2015 and you are not impressed. You are just not needing another White Christmas, or rather a wet Christmas. Why not try a warm Christmas where you will want to be wet in the most pleasant ways by tropical waters all around you?

Talking about Christmas presents, how would you like to get into somebody else's collection of jewels and just "take your pick"? Not the jewellery department at Tiffany's or Garrard & Co. but a 'Jewel Box of Islands' to explore, not very far from Bali. To crown it all, you can do this in almost total privacy; just a few onlookers, mostly family or friends, "far from the madding crowd", 10 or 12 passengers total and about the same number of crew.

That's what's on offer by a Bali based luxury yacht charter company. Where else could you celebrate the festive holiday period being pampered in comfort and privacy whilst enjoying an adventure to remember in a warm climate?  All Christmas fare and bubbly will be stowed on board for your voyage!

Charter your own private yacht with Indonesia Yacht Charter and you can experience the wonders and beauty of the shimmering waters of the Indonesian Archipelago and its jewel box of islands and at the same time enjoy some well-deserved relaxation and pamper time. Your "jewel of a holiday" will ensure you feel relaxed, renewed and revived and ready to take on the challenges of 2015!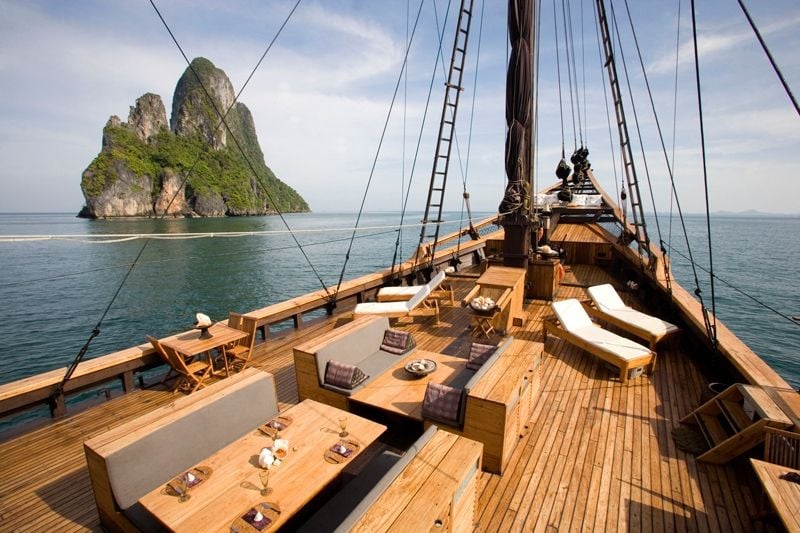 Indonesia Yacht Charter offers a fully bespoke concierge service to people in search of some adventure and serious relaxation while in the comfort and privacy of your "own" yacht with full crew.  The company creates customised itineraries that cater to your personal requirements to guarantee you have an adventure and a vacation to remember.
IYC has unparalleled knowledge of the region's waters and the Indonesian islands. They can advise you where to go, what to see and what to do to ensure you have an unforgettable vacation. Leave the fast paced modern world behind and sail the hauntingly beautiful untouched tropical islands of the Indonesian Archipelago in absolute comfort, complete with royal service. All the boats on the list below offer world class diving, with dive instructors and equipment on board.
All boats are also equipped with a variety of watersports equipment and "toys" for customers to enjoy such as kayaks, jetskis, donuts and diving gear.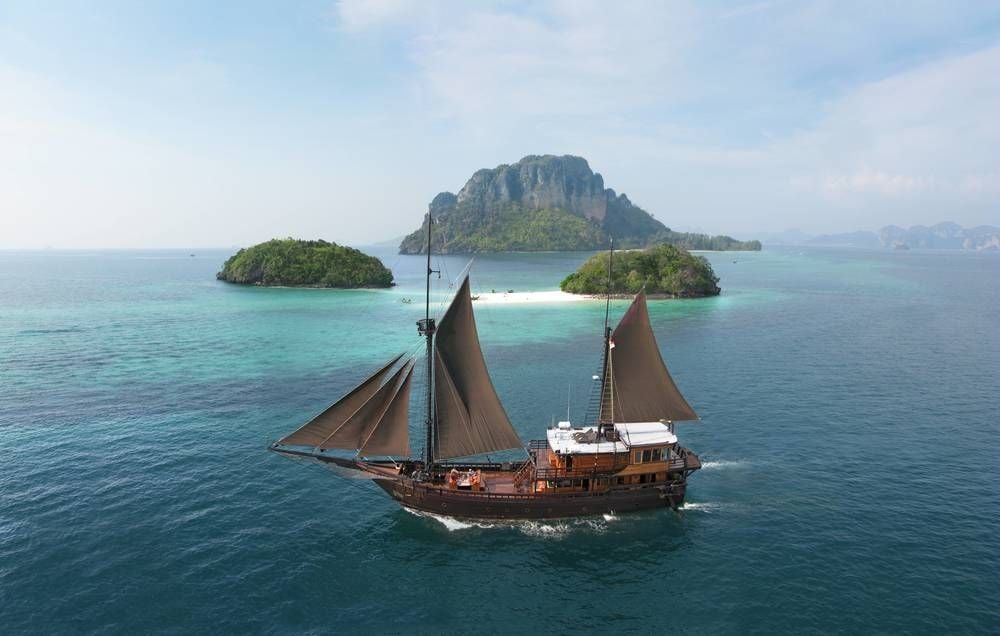 Charter a Private Yacht For Christmas & New Year
There are still a few yachts available for sailing holidays during the festive period in Indonesia and Thailand-Phuket. Two boats are available to be chartered individually or together for parties of 16-20 people.
Raja Ampat: maybe you prefer to spend the holiday season afloat on the crystal clear waters of this stunningly beautiful and diverse marine paradise of the Archipelago, just north-west of mysterious Papua. You may just be lucky enough to see another Phinisi yacht pass by some days. Otherwise it's the traffic of men in their little boats offering fresh produce from their islands. At night it's total silence but for the flapping sails or swishing waters as your holiday yacht glides along under sail.
For the period before or after your sailing part of the holiday, Indonesia Yacht Charter offer a selection of Villas in Bali, the perfect location to relax, host a private event or perhaps simply spend a few days after exploring the islands and all they have to offer aboard your luxury private yacht charter.
Come and discover the wonders of Indonesia with Indonesia Yacht Charter.
Bespoke Luxury Travel and Customised Itineraries
Festive Period Availablility
Sililona
22nd Dec 2014 - 2nd Jan 2015
Si Datu Bua
22nd Dec 2014 - 3rd Jan 2015
El Aleph
20th Dec 2014 - 4th Jan 2015
Mutiara Laut
22nd Dec - 26th Dec 2014
 Also available for January from 2nd January 2015