Two Islands, Two Heroes
Adventure
Both born on volcanic islands in the Indian Ocean. Both died tragic deaths.
Our Top Experiences and Tours in Bali:
If youʻre booking your trip to Bali last minute, we have you covered. Below are some of the top tours and experiences!

Tennis fans are familiar with the names Wimbledon and Roland Garros, the latter being a clay court system. But how many people know who Roland Gaross was?

 

Roland Garros: Reunion Island Aviation Pioneer and Hero

Roland Garros was born on October 6, 1888 in Saint-Denis on the Indian Ocean island of Reunion (French), where he lived until 1900,  when he was obliged to leave the island to pursue his further education in France.

 Passionate about flying, he achieved his dream in 1909 by buying a "Demoiselle" (the first aeronautical light plane) from the engineer Santos-Dumont. He then decided to sit his pilot license exams which then gave him the passport to success: world records in flight altitude, speed, distance and length! In 1913, he became the first man to cross the Mediterranean Sea by plane.

World War I broke out in 1914 and Roland Garros, the aviator from Reunion, now renowned for his exploits carried out in the aviation sector,  became a  fighter pilot. He used his combat skills for France until 1918, when he died during aerial combat. He was 30. The armistice announcing the end of the war was signed a month later.

These days Roland Garros is a historical and emblematic character for Reunion Island. His flying exploits, notably during the First World War, earned him the title of "Aviation Pioneer" and "Hero of the Great War."

His statue was inaugurated in Barachois, in Saint-Denis in 1926,  to honour his memory.

Source: Reunion Island Tourism Board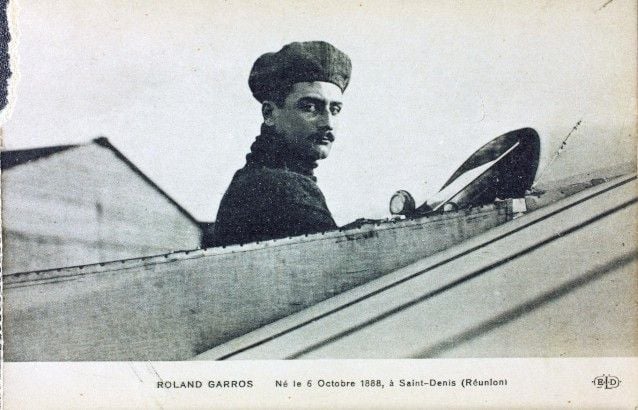 I Gusti Ngurah Rai and Puputan. The Hero of Bali
It is almost uncanny that our second hero was born less than a year before the first one died. The first hero died at 30 years, the second at 29.
Passengers arriving at Bali Airport do not often call it by its proper name, but in fact the name Ngurah Rai is widely known and displayed throughout Bali, gracing main streets, universities, and a sport stadium.  Large statues of Ngurah Rai are placed at many road intersections in regencies throughout the island. Ngurah Rai International Airport (IATA: DPS, ICAO: WADD), is also known as Denpasar International Airport.
The reason his name is used for so many roads around Bali is to honour Bali's hero, Lieutenant Colonel I Gusti Ngurah Rai, who is also a National Hero of Indonesia. He was born in Carangsari Kab. Badung, Bali in the Dutch East Indies on January 30, 1917 into an aristocratic family. Carangsari is 45 minutes from Denpasar and 10 minutes from Sangeh, one of the island's oldest tourist sites .
His father's name was I Gusti Ngurah Patjung, who was a Manca (head of the sub-district) and his mother was I Gusti Ayu Kompyang. His childhood name was I Gusti Ngurah Gejor (shake) because a great earthquake shook Bali when he was born. Once he started school his name changed to Ngurah Rai.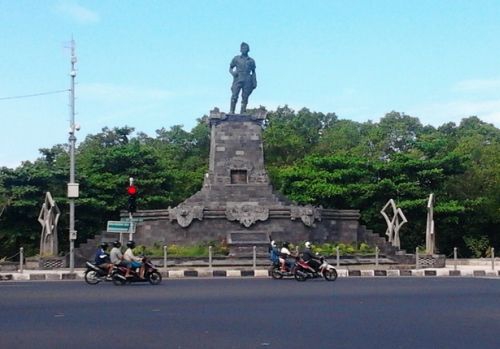 He was a friendly boy who usually invited his friends to his place in Puri (aristocratic residence) Carangsari where they played together. His favourite game was wrestling and Rai was known for his skill. The sport of wrestling afterwards led him to learn and teach Pencak Silat (Indonesian self-defense) in Bali. He liked playing more than studying, and this attitude made his mother irate but actually Rai was a smart and diligent student. It was shown while he studied in H.I.S. (Hollandse Indische School –  the same level as current primary school) in Denpasar, then he continued studying in MULO (Meer Uitgebreid Lager Onderwijs –  the same level as current junior high school) in Malang but he never finished it due to his father's death in 1935, which forced him to return to Bali. In 1938 he started Officier Corp Prajoda Schooling in Gianyar, which was run by the Dutch Kingdom military. Most of his instructors loved him in this school except Sergeant Major de Vost, who was jealous of  Rai's talent.
The hostilities stopped after a unique occasion when Sergeant Major de Vost brought his students to see "The Eagle", an England warship anchored at Padangbai in Karangasem. He had to explain about the warship in English, but he couldn't speak English. Instead of laughing at him Rai helped him to give the explanation in English and because of Rai's kindness his hatred for Rai disappeared. Rai then continued his studies at Magelang, Central Java. After graduation with the rank of second lieutenant, he joined the Dutch-sponsored military and served in Bali.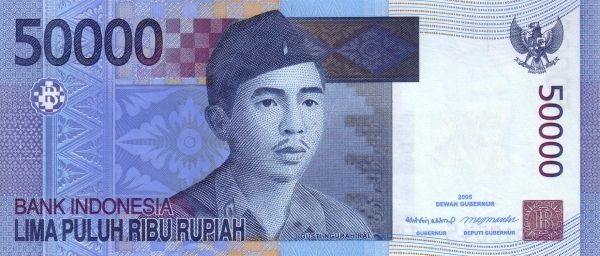 After the Indonesian Declaration of Independence he established the People's Security Army, the forerunner of the Military of Indonesia, for the Lesser Sunda Islands (now known as East Nusa Tenggara). He then left for the republican capital, Yogyakarta to receive orders before returning to Bali to oppose the approximately 2,000 Dutch troops who had landed on 2nd and 3rd March 1946.
As a commander, Ngurah Rai was very strict and not afraid of NICA forces with their far more sophisticated weapons. The men respected him. On 20 November 1946, the Dutch launched a large scale attack on Marga with the assistance of troops from Lombok and supported by aircraft. Lt. Col Ngurah Rai ordered a Puputan, or fight to the death. He died along with all of his troops. The battle is now known as the Battle of Margarana. Ngurah Rai was 29 when he was killed.
Ngurah Rai was buried in Marga. On 9 August 1975, he was made a national hero by Presidential Decision No. 063/TK/TH 1975. Ngurah Rai International Airport in Bali is named for him and he appears on the IDR50,000 note. He will never be forgotten.