7 Choices of Full Day Bali Tours 
Adventure
No need to drive; sit back and enjoy the view
Our Top Experiences and Tours in Bali:
If youʻre booking your trip to Bali last minute, we have you covered. Below are some of the top tours and experiences!

Done a half day tour of some part of Bali?  Now you are ready for a full day out and around the Island. An early start will surprise you: you will be amazed at how early the Balinese are on the roads or at their work, always with a smile and "Where do you come from?" or "Where are you going?" After all, sunrise is about 6 a.m.

Sit back and relax in an air-conditioned vehicle from the Smailing DMC fleet. You don't have to drive. Better still, you don't have to find the way. Smailing Tour drivers know their way around, even the short cuts to avoid the occasional traffic jam caused by a temple ceremony and its procession of colourful devotees with their offerings. If you have to stop for one of these, just enjoy the privilege and colour and get some photos.

Ubud Art Tour

[Full Day / 7 hours / 8:30 - 15:30]

On the way up to Ubud, see Celuk's famous silversmiths and visit Batuan (Batuan paintings), Mas and Kemenuh Villages with their signature arts and crafts (wood carving).  Visit Ubud's Elephant Cave / Goa Gaja, see sacred monkeys in the Monkey Forest (Monkey Forest Road is one of the main roads through Ubud) and after a stop in the local market, you will then see the famous Ubud Palace, where the Royal Family of this Regency still reside. Enjoy the water gardens.

Beautiful Water Temple

[Full Day / 8 hours / 8:30 - 16:30]

The power of three: three temples!

* Tanah Lot Temple, the most famous of all, on a rock surrounded by constantly swirling sea water.

* Ulun Danu Temple, in Bedugul with a view of the lake (and flowers!), and

*Taman Ayun Temple, built for the royalty of Bali as long ago as the 17th century.

The Rice Basket

[Full Day / 8 hours / 8:30 - 16:30]

A perfect combination of temple visits (Taman Ayun and Ulun Danu), a unique village trip to Belayu, and going up to cool places in Bedugul with its fresh product market and Eka Karya Botanical Garden. Lake Bratan, surrounded by neat flower gardens, will make a fitting end to the day.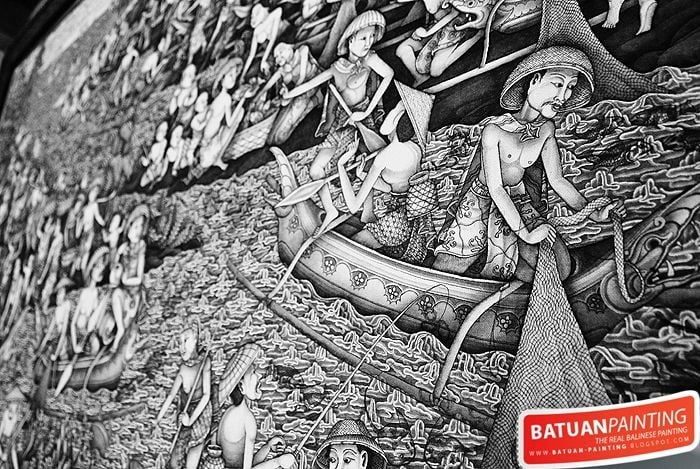 Besakih Temple Tour
[Full Day / 8 hours / 8:30 - 16:30]
Let us see the Klungkung Regency's historical courthouse called Kertagosa with its artistic ceiling paintings, Goa Lawah with its free-roaming bats, and the most famous mother temple of Bali, Pura Besakih just near Mt. Agung, the highest volcano in Bali, regarded as sacred ground by the local people.
Balinese Farming (At an actual rice field!)
[Full Day / 8.5 hours / 8:30 - 17:00]
Taste the experience of making simple Balinese offerings, walk alongside rice fields to participate in an actual planting process, and many other activities on this trip.
A Laid-Back Morning and Afternoon
[Full Day / 8 hours / 13:00 - 20:00]
Spoil yourself with a nice massage at Theta Spa, then Uluwatu Temple will welcome you for the sunset from atop spectacular cliffs overlooking the Indian Ocean, before a famous Kecak Dance troupe concludes the day with a Ramayana epic performance.
Barong Dance & Kintamani Tour
[Full Day / 8 hours / 8:30 - 16:30]
Tour the villages of Batubulan, Singapadu, Batuan, and Kemenuh, each with their respective uniqueness. Also see Tampak Siring presidental palace before we go up to Kintamani for a scenic view of Mt. Batur alongside the lake of the same name.