World Surf Champions in Bali
Family Fun
Catch a wave in Bali and you're sitting on top of the world
Our Top Experiences and Tours in Bali:
If youʻre booking your trip to Bali last minute, we have you covered. Below are some of the top tours and experiences!

Bali surfers headed for a massive treat from the 18th  to the 29th 2013, when the Bali leg of the 10-phase ASP (Association of Surfing Professionals) World Championship Tour (WCT) for 2013 took place at Keramas, just past Ketewel on the southeast coast of Bali. The primary venue for the event was the right-hand break of Keramas, with the beach breaks at Canggu held in reserve in case backup is needed. 

Now, before you say, "Bali gets no waves from October to June", let me tell you this just isn't true. There are great waves along Bali's southeast coast all year long - and there you don't have to compete with the crowds you'd find at Uluwatu off the Bukit, or Kuta to Medewi on the west coast.

Another myth is that from June through September you can only surf the west coast of the Bukit peninsula. Bali gets its strongest winds in July and August, and these are onshore winds in Keramas. However, the organisers were taking no chances with this competition, so if the waves were not big enough, activities would move to Canggu on Bali's west coast, but that never happened.

"We are very excited about the addition of the Oakley Pro Bali to the 2013 ASP World Championship Tour schedule", said Renato Hickel, ASP WCT Manager just before the event. This was the first ASP World Title deciding event at Keramas, an internationally recognized venue of high-performance surfing.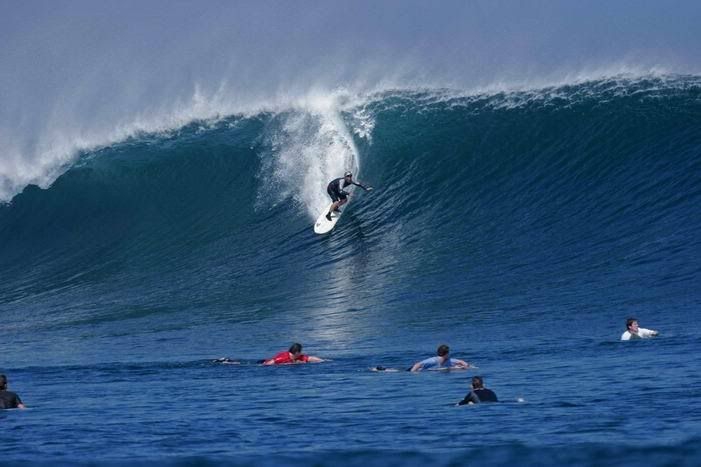 "Keramas, to me, is the most high-performance wave on the planet," said Jordy Smith, current ASP WCT surfer. "Oakley have had their world junior event there for a few years and I'm glued to the computer every time it's on. To have the top world surfers there was a huge challenge for the judges as the performances were at a high level. It was really exciting." 
Here are the other venues and dates that took place around the World.
2013 ASP WORLD CHAMPIONSHIP TOUR:
·        Quiksilver Pro Gold Coast , Australia - March 2 - 13, 2013
·        Rip Curl Pro, Bells Beach, Victoria, Aust - March 27 - April 7, 2013
·        Billabong Rio Pro - May 8 - 19, 2013?
·        Volcom Pro Fiji - June 2 - 14, 2013?
·        Oakley Pro Bali - June 18 - 29, 2013?
·        Billabong Pro Teahupo'o, Tahiti - August 15 - 26, 2013?
·        Hurley Pro at Trestles, California - September 15 - 21, 2013?
·        Quiksilver Pro France - September 27 - October 7, 2013?
·        Rip Curl Pro Portugal - October 9 - 20, 2
·        Billabong Pipe Masters, Oahu, Hawaii - December 8 - 20, 2013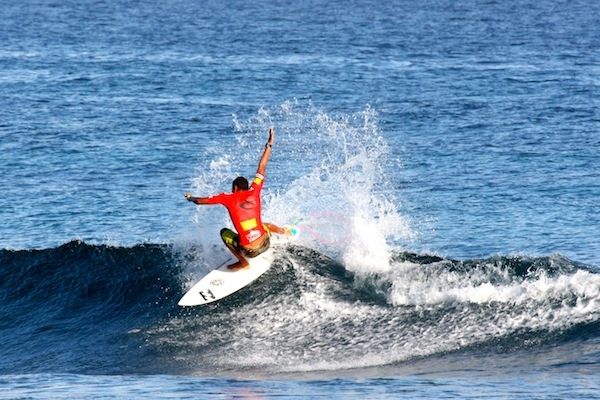 As you have probably now worked out, the Hawaii event was the final. But hey, who needs Hawaii when you have Bali? Catch a wave in Bali and you're sitting on top of the world (with apologies to the Beach Boys).
The Oakley Pro Bali was Stop No. 5 of 10 on the 2013 ASP World Championship Tour season, webcast LIVE via www.oakleyprobali.com
All competitors and videos at www. aspworldtour.com
Watch  Morning of the Earth – The Bali Scene -  by boltonoutlaw on
youtube.com/watch?v=4e_2SrcjJLY
More about surfing in Bali waters here.
Surfing around Sumbawa.
Surfing around Sumba, south-east of Lombok and Bali.