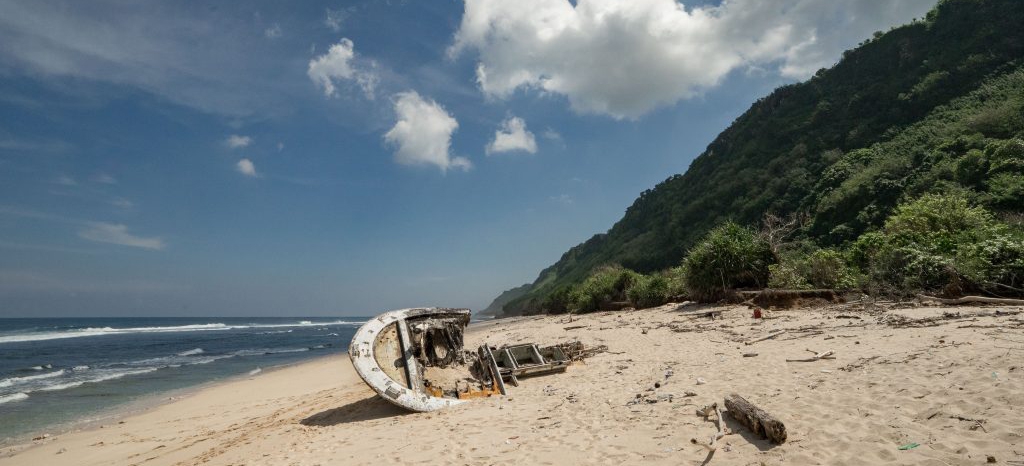 Nyepi: When The Island of The Gods Goes Silent
Editorial Seasonal Celebrations
During the observation of Nyepi (Day of Silence), which falls on March 28th this year, Hindu worshipers fast, meditate and observe silence from 6am to 6am the next morning to celebrate the New Year.
Imagine colorful traditional processions swirling throughout the streets of Bali as Hindu villagers make their way to the coastlines for purification ceremonies. Followed by the people of the island chasing and scaring away mythical creatures roaming the streets during the night, before meeting their demise in a burning ritual prompted by the villagers. Then the subsequent day the whole island goes silent.
On the island of the gods there is no other day on the island that every local, expat and tourist will observe an ancient Hindu celebration together, other than Nyepi (Day of Silence). On this very special public holiday, which falls on March 28
th
this year, Hindu worshipers fast, meditate and observe silence from 6am to 6am the next morning to celebrate the New Year. This is a beautiful day to be with loved ones and become one with the island, although it can also be a hassle for tourists traveling to the island for just a short time. That's why we'll give you the lowdown on what to expect, what to prepare and what to do (or not to do), so you can enjoy this unique day like no other on earth.
Traditional Events
Although Nyepi is one day, the whole Hindu New Years in celebrated over the course of several consecutive days. The first day, March 25th, starts with Hindu families carrying important possessions down to the water for blessings. The second day festivities (Nyepi Eve) starts with a Perang Api (fire war), where men perform a ritual of throwing fireballs are each other, symbolizing their bravery to chase off evil spirits and achieve ultimate happiness. This ritual is then followed by children and men parading through the streets with huge mythical demon effigies (Ogoh-Ogoh), some of which are burned at the end of the parade. These effigies are made with the help of the Hindu children at their local temples and take months complete.
Finally, on the third day at 6am, the island "closes" and the island goes silent. The silence is supposed to trick the evil spirits into thinking the island is deserted and therefore preventing them from returning. The final day, starting at 6am March 29th, (Ngembak Geni), is a day that the Hindu people visit family and friends to ask for forgiveness and perform ceremonies to celebrate the New Years. Non-Hindus are welcome to watch the festivities and are required to observe the day of silence.

Timeline
March 25th, Saturday: First day of Nyepi festivities begin, purification ceremonies are performed near the water
March 27th, Monday: Nyepi Eve, the parades begin in the late afternoon and end at night
March 28th, Tuesday: Nyepi day, beginning at 6am the island closes for 24 hours
March 29th, Wednesday: Last day, at 6am the island re-opens and Hindu families perform temple ceremonies and celebrate

Closures
The Balinese take this event very seriously, and even close the airport for this holiday. As such, the Ngurah Rai Airport in Bali is completely closed March 28, 2017. For people staying on tourists visas make sure to plan accordingly in order to avoid overstay fees.
All shops, restaurants and public agencies, other than hospitals and police stations, open to the public will be closed so be sure to stock up on water, food and all things necessary to stay inside comfortably throughout the day.
Other than police patrols and ambulances, the streets will be completely closed for the day. The local Balinese watch patrols, or pecalang, will be enforcing the rules and only emergencies will be tolerated.
What's Acceptable Behavior
All hotels, guesthouses and hostels will help guests understand the rules of Nyepi, as well as help the community enforce them. If you've come to the island, and rented your own private villa, here's some things to keep in mind.
All people on the island must keep noise at their villa at a minimum for the day. Even conversations within the villa walls should be kept at a minimum.
As the sunsets, all lights visible to the outside should be shut off. If you do not follow the rules for noise and use of lights, you may get a knock on your villa door from the pecalang and will be asked to turn off lights or lower the noise within your villa in order to adhere to Nyepi rules.

Observing this Once in a Lifetime Experience in Bali
Although guests will be confined to the walls of their hotels and villas, most accommodations will operate as usual. Many resorts will even offer special deals and activities for their guests to observe this special day. We've put together a list of accommodations that will guide you through the day and make it so enjoyable that you'll forget you even had to stay inside for the day.
Alila Seminyak.
Since most places are closed and everyone must stay in their villas, why not make it a day dedicated to yourself or share it with your sweetheart. If you want to mediate and pamper yourself while doing yoga at a luxury resort, look no further,
Alila Seminyak
offers an extraordinary Nyepi package. This special package includes two nights at the beautiful Alila Seminyak resort, daily breakfast, room upgrade, one sensational 60-minute spa treatment, lunch and dinner on the day of Nyepi and daily yoga classes! All exclusive to Indonesian residents and KITAS holders. Although check-outs are not permitted on the day of Nyepi, nothing will matter as you relax and have a mini celebration to yourself at this resort.
Awarta Resort Nusa Dua.
If you're looking to relax and waited on by a 24 hour butler while learning something new about the Hindu tradition of Nyepi, then head over to
Awarta
for the special day. This tranquil resort & spa sets itself apart from the rest by offering 24 hour butler service, as well as a Canang making class. If you've been in Bali before you've definitely seen the traditional handwoven palm-leaf offerings in front of store fronts and homes. These unique colorful baskets are offered every day to the gods as thanks for peace in the world. As an added perk you can also watch the Ogoh-Ogoh (effigy) parade on the entrance of the resort on the eve of Nyepi.
Karma Group.
Want to relax at the pool while looking out over the serene blue water of the Indian Ocean, or have a silent celebration at your own beach front villa? The
Karma Group
is offering special stays at both Karma Kandara located in Bali and Karma Reef in Lombok. Both locations offer daily breakfast and a three course dinner to enjoy this restful day. These two beautiful locations are sure to calm your nerves and enjoy the silence.
The Royal Purnama.
Imagine spending two romantic nights aside a black-sand beach in your own villa with private pool. Enjoy a private get-away with your loved one at
The Royal Purnama
. This resort will let you take pleasure in some quality time with that special someone while letting the silence of the island enchant you. Destress with a 45 minute massage for two at the Black Sand Spa or cool off in the pool before a quiet romantic star-lit dinner for two. Life couldn't be anymore blissful.
Written by:
Desmond Slade
PUBLISHED: Jun 9th 2017